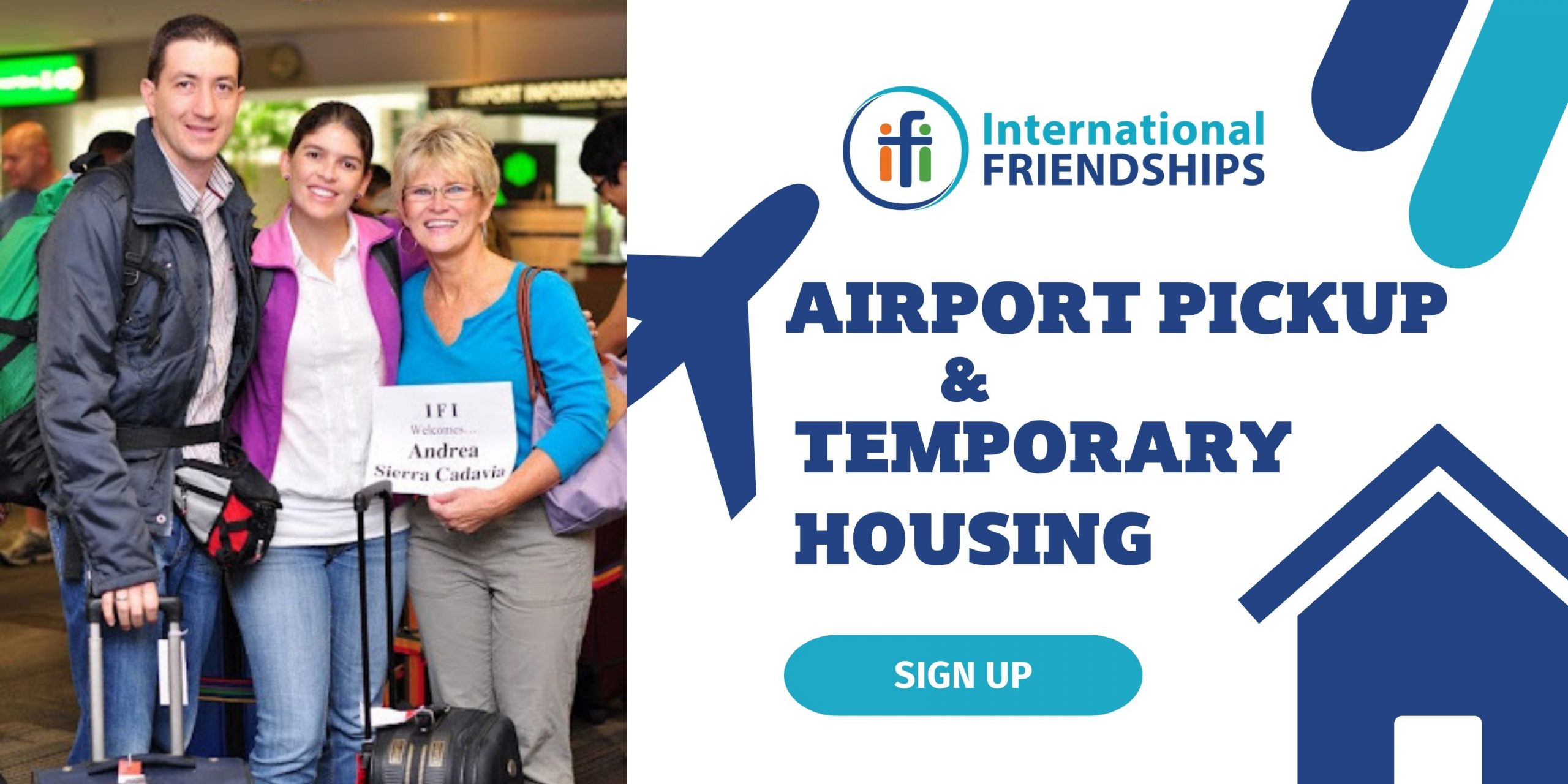 These services are free, provided by the Christians who support and volunteer in IFI.
Each of our host families submits a background check, provides 3 character references in addition to completing a 2-hour training session to teach them about common cross-cultural and communication differences, dietary restrictions, and how to show hospitality, respect and love to international students.
We collect feedback from every student so that we know how they are treated while in the care of our volunteers.
Students, if the form below is not working, please send an email the Volunteer Coordinator immediately at
Airport Pickup & Temporary Housing Sign-up Form