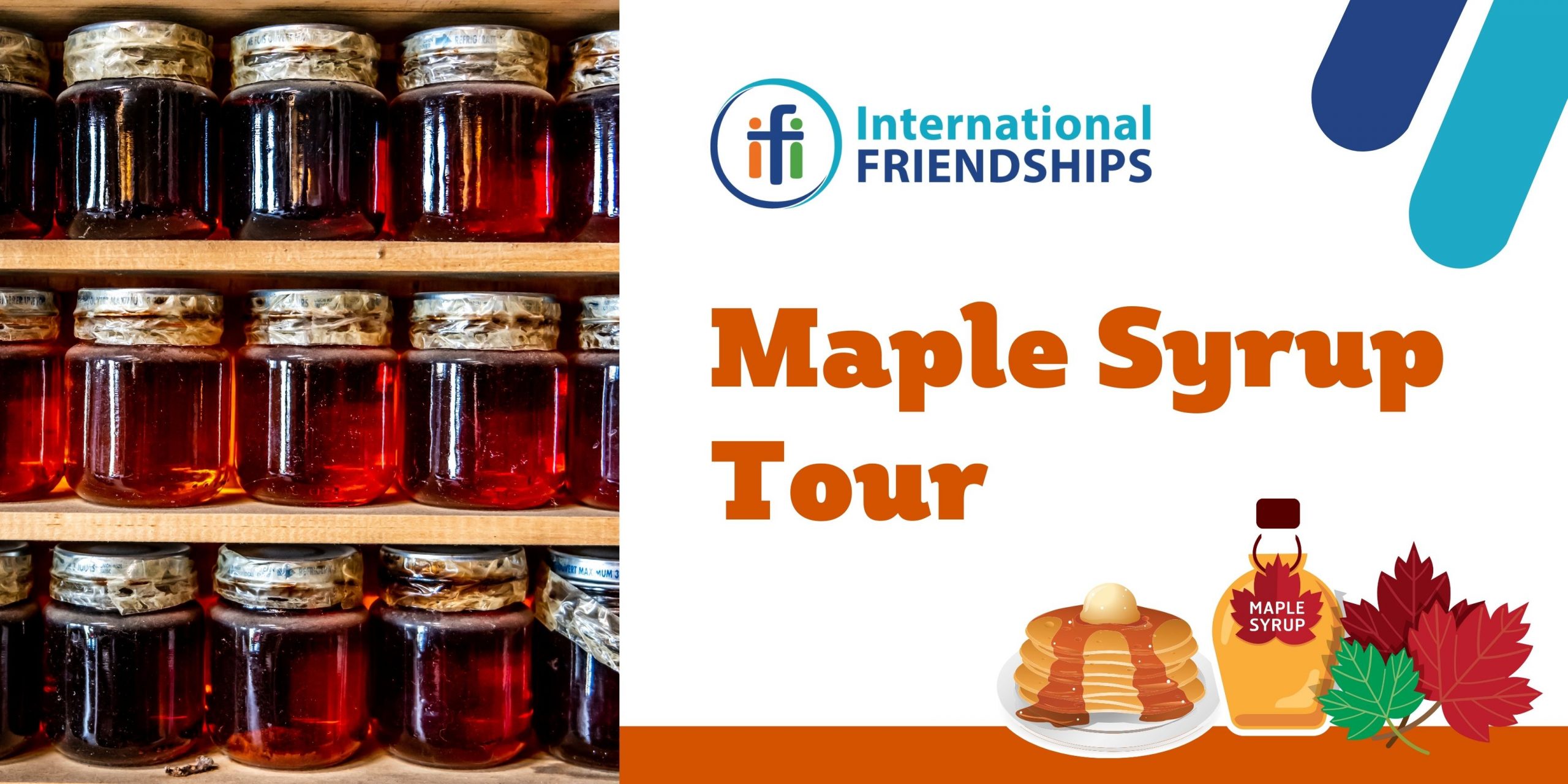 Date/Time
4 Mar 2023
9:00 am - 12:00 pm
Map Unavailable
Enjoy a very unique, and fun cultural activity with friends from IFI!
Maple trees are common in the Northern part of the USA and in Canada (where the maple leaf is on their national flag).  Each spring, sap from the trees (which has a unique flavor and high sugar content) is collected and boiled and made into maple syrup.  Join us for an opportunity to see how the trees are tapped, the sap is collected and boiled, and then bottled.  We will then be treated to taste the syrup on top of freshly made pancakes!
We will be outside for part of the time, but we will also spend time inside a wonderful log cabin and heated barn.
There is no cost for this activity and rides will be provided to and from the farm (located 40 minutes from Columbus). 
Space is limited to the FIRST 40 STUDENTS who sign up below.
Your friends and family MUST REGISTER SEPARATELY so that we can have an accurate count of how many to expect.