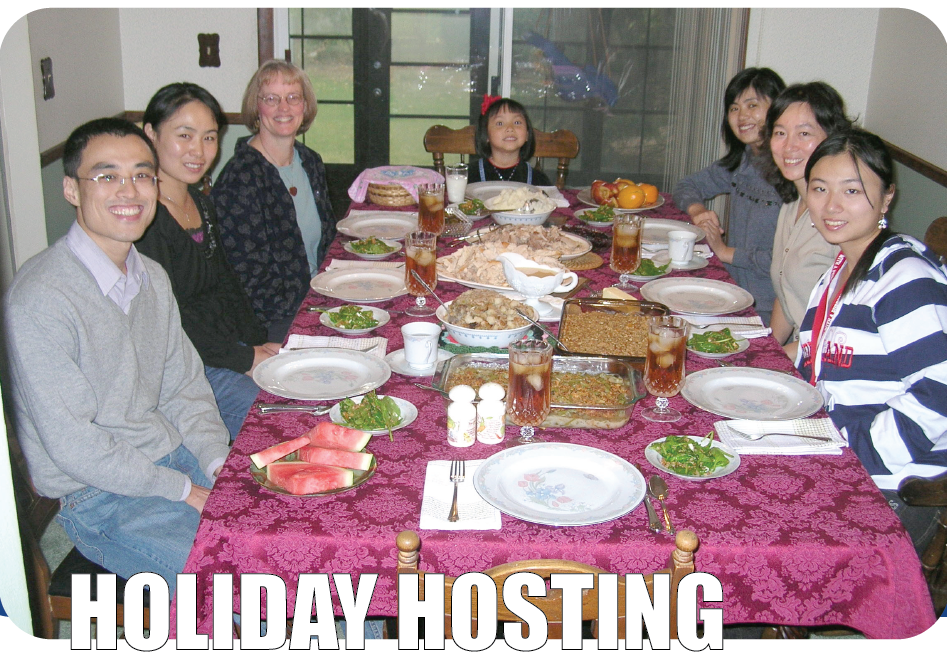 Date/Time
21 Apr 2019
All Day
Map Unavailable
Enjoy joining a family for a Easter celebration in their home.  Really, the best way to experience an American holiday is to be in the home of a local family on that day!  Besides a traditional meal, there will be an opportunity to taste other foods that are usually cooked on that day and to join a family for other activities that they do.  There will be non-meat dishes for vegetarians. Many families take more than one student, so you can sign up with a friend or as a family.

Holiday with Local Host
This activity is now closed. We will be doing this activity again for the Thanksgiving and Christmas Holidays.