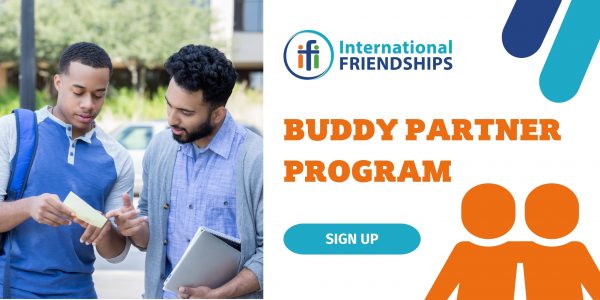 By having an IFI Buddy, you can have a deeper cultural experience while you are in the United States.
You will be matched with an individual or family in the Columbus area with whom you can develop a genuine friendship!
There are so many ways to start:
• You can ask questions
• Visit to enjoy an occasional meal and relax in conversation
• Celebrate holidays
• Participate in community events, or just relax in conversation.
This is an opportunity for you to experience American life in a non-university setting and to learn firsthand about culture in the United States!
Note: This program is available to university students in the Columbus, Ohio area only.  It is a 4-month commitment.
To sign up, fill out the form below: